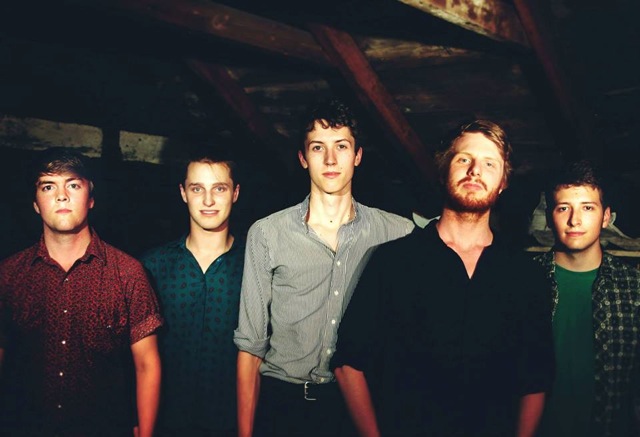 Ptarmigan (playing August 30th)
Highlights from 'Between the Trees' running Aug 12th-31st
by General Manager and Resident Musician, Brooklyn Doran
Our production of Cymbeline's Reign begins tomorrow night and our pre-show music series is going to be off the hook! The 'Between the Trees' pre-show music series sees local and emerging musicians share in our evening of magic by performing a half-hour of music before our mainstage production. This year we are inviting back some seasoned veterans and familiar faces, as well as welcoming some brand new emerging talents to the stage and we couldn't be happier!
Every musician featured this year is mega-talented! If you're in the neighbourhood, I'd suggest coming back to the park every evening to feast your ears on some of these artists' offerings. It's an incredible way to find out about new music, and experience the magic of Shakespeare in the park at the same time! If you like what you're hearing, many of them will have their music for sale at our Box Office .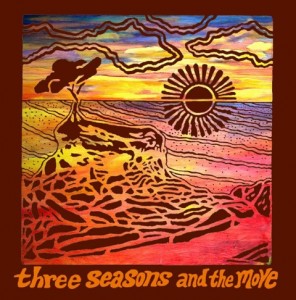 Here is a little preview of some of the artists who'll be joining us this year. All three of these feature a little bit of banjo!
Familiar Faces: Three Seasons And The Move (August 15th)
This year we're excited to welcome back Three Seasons and The Move who played opening night for our production of Richard III last year. Three Seasons and The Move is an eclectic group of musicians who straddle folk, pop and rock genres. Their music is funky, danceable, timeless and Canadian. If you didn't catch them last year between the trees, now is definitely the time. Your toes will be tapping and your hearts will be soaring. Preview track here
First Time Favourites: Crooked House Road (August 29th)
Crooked House Road is a Toronto­-based indie, folk, pop outfit comprised of Shaina Silver­-Baird (lead vocals/violin), Mirian Kay (vocals/guitar) and Tom Mifflin (vocals/piano), joined by Derek Gray (percussion), Darren Eedens (banjo) and Matthew Riggs (bass).

 Folk music wrapped in delicious harmony, Crooked House Road helmed by Shaina Silver-Baird's powerhouse vocals is a band to watch out for. Foot-stompin' fun- Crooked House Road will get you dancing up out of your seats and revved up for an evening in the park. The raw power and emotion of the vocals paired with the incredible musicianship of this band makes for a sweet, sweet set that is not to be missed. 
Don't believe me? Check the evidence:
[youtube_video] KwzCgCysI_A [/youtube_video]
All In The Family: 

Ptarmigan (August 30th)
Ruff Artistic Director, Brendan McMurtry-Howlett, isn't the only one in the McMurtry clan overflowing with talent. We're thrilled that cousin Peter McMurtry's band, Ptarmigan, is returning this summer to bless our ears with their music! 

If you haven't heard of Ptarmigan yet, I suggest you come to Withrow Park on August 30th to bask in the glory that is their catchy, brilliantly-crafted folk music. It is the perfect score for watching the last rays of sun drain from the summer sky before the park is lit with the explosive performances in our production of Cymbeline's Reign. Preview track here
Can't make any of the above dates? Don't fret! Every single evening is sure to please with music that is equally impressive and beautiful. The full list of our 'Between the Trees" performers can be found HERE.