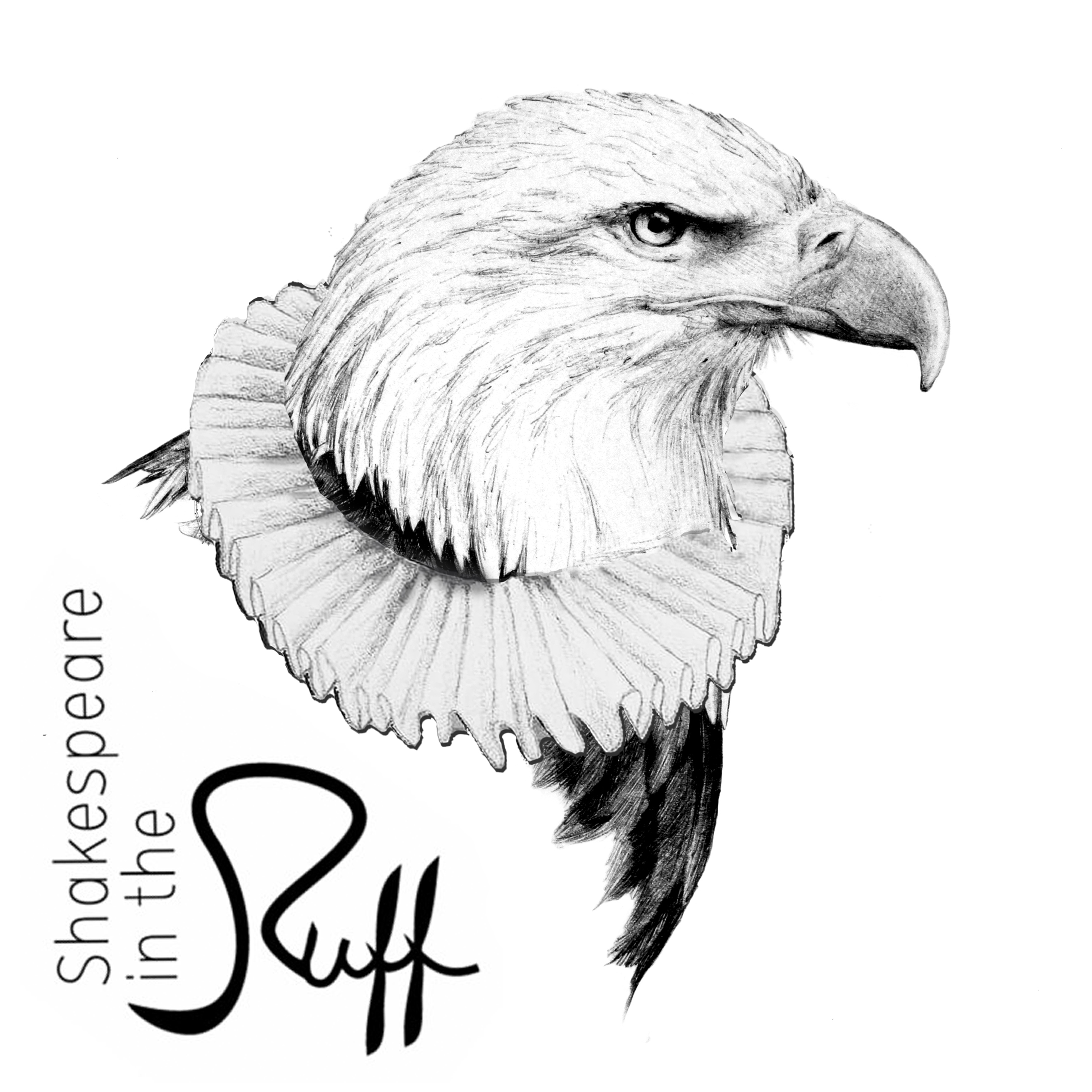 Ruff's Artistic Director, Brendan McMurtry-Howlett, will be directing the company's third show in Withrow Park; Cymbeline
Right, so after an obscure comedy like Two Gents, and a dark twisted play like Richard III, it perhaps would have made sense for us to do a really nice production of Twelfth Night. And believe me, we thought about it. But one of the things we keep talking about at Ruff is our desire to take the risks that we wouldn't be able to take if we were running a big operation like Stratford, with millions of dollars at stake. Ultimately we just want to have fun, and believe me Cymbeline = Crazy-Amounts-Of-Fun.
I was also incredibly baffled by this play when I first read it. Through the lens of the psychological dramas Shakespeare is famous for, Cymbeline appears to be some freakish accident by a senile playwright past his prime. The scope of the play is huge – many seemingly disparate plot lines, huge characters, and one improbable event after another. Really, it's totally crazy. But writing Shakespeare off as past his prime seemed too easy – he was only 46 when he wrote Cymbeline, and this play, along with Pericles, marked the beginning of what seems to have been a very intentional shift in style and content of his playwrighting, now grouped together as the Romances. It seemed to me that he was evolving past the naturalism that we now revere him for and into something more sophisticated and intuitive, loosening up his verse and creating epic, larger than life stories.
And then, fortuitously, I went to a cold-reading of Cymbeline by the wonderful group The Howland Company and in the discussion afterwards, as we tried figuring out what the hell was going on in this play, someone brought up Picasso and Cubism. Picasso was the son of a naturalistic painter and from an early age had mastered his father's craft. Having perfected this he moved on to explore a new form of expression and ended up with Cubism – reality viewed through a sort of prism. I found this an exciting way to look at Cymbeline – a piece created as an exploration of new forms of storytelling, a kind of theatrical Cubism. It was after this that I knew I wanted to direct this show, and that it was the perfect choice for Shakespeare In The Ruff
But if I'm being honest here, the real reason we chose Cymbeline was because of the mind-blowing stage direction: Jupiter descends in thunder and lightning, sitting upon an eagle. He throws a thunderbolt. Mother f#%*ing Jupiter on a mother f#%*ing Eagle!!!!!!!!!!!!!!!!! See you in August in Withrow Park.
*************
This is the simplest version of a Synopsis I can come up with: Imogen, a princess, gets married to her lover in secret against the wishes of her father – King Cymbeline. Her husband is banished and she flees the kingdom to join him, but in the meantime her husband has been tricked by a crazy Italian man into thinking Imogen has been unfaithful and he now wants her dead. All of a sudden the outbreak of war throws everything into chaos and the couple must survive until everything is made clear and they can be reunited. This doesn't even included men hiding in chests, the evil step-mother, beheadings, long-lost brothers, prophesies, and the deus ex machina. A more complete synopsis can be found on Wikipedia.