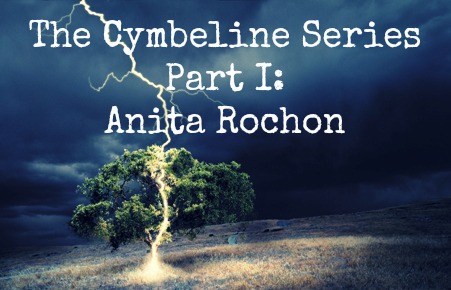 Cymbeline doesn't land on most people's lists of Top 10 Shakespeare plays, maybe not even Top 20. For this reason, we spoke to three people who have directed this play to get their take on a few questions that we've tackled since deciding to produce it. 
First up in this blog series, is Anita Rochon, who directed the play for

Bard on the Beach

, in Vancouver mere weeks ago. If you're on the west coast, don't miss it.
1-For a title character, King Cymbeline has very little time on stage and no time alone with the audience. How did you ensure that audiences would connect with him? Do you think the play would be better served by a different title?
"You know, I didn't do anything more than the play suggested. I had to trust that the structure and amount of exposure that we had to the king would be enough. Off the top, I created an opening monologue for the actor playing Imogen,  pieced together from the original opening scene, and that gave a lay of the land, where the king and queen were highlighted. I think our idea of king and queen is so entrenched that we can easily identify them and are interested in who they are by virtue of their position. As for the title, gosh, I can't really think of another name that would suit it better. He really is connected to all the plot lines and at the end, is the one who can either stay the way he's been, or change and forgive."
2-Most deus ex machina (god from the machine) moments are vital to the story. Jupiter's descent on the back of an eagle in Cymbeline is often cut and feels less integrated than many similar interventions by the Gods in other plays. What was your take on this moment and how important a role did the unseen whims of the deities play?
"Our version had quite a small cast and was very character/plot-driven. I cut Jupiter, but did not cut the scene. That scene is there for a reason and is essential to Posthumous' journey, and the audience's journey as well. I think Shakespeare felt that we needed to have access to something mysterious and divine before that big cathartic last scene. So, rather than Posthumous' dead family and Jupiter paying a visit while he's in prison, I had him go to sleep, then see Imogen as an apparition (whether it's a dream or something from the gods is up to the audience to decide). She's singing a song with the words borrowed from "Fear No More". If I were to direct this piece again, with a different set up in a different place, I may indeed stage it as written. It could be very powerful and awe-inspiring."
3-Cymbeline isn't produced very often, especially in Canada; is it just the ebb and flow of fashion, or are people are afraid to do it? And if so, why? 
"I have no idea! At Bard on the Beach, I've been skulking around the audiences before the play and at intermission, because I always like to hear what people are saying to their friends, to learn about who's coming to see the show and hopefully, I can eavesdrop on what they think about this production. I've heard a lot of people on the way in saying it's their favorite Shakespeare play. And then other people on their way out saying 'How did I not know this play before!?!'. In my research I've read about a lot of productions that have been put up in the U.S. and in England in the past few years. I'm not sure why not in Canada. Maybe producers don't want to take a box office chance on a lesser-known play? The gender politics in it are not the easiest to tackle either, so maybe people don't want to take that on?"
Anita Rochon artistic co-directs The Chop in Vancouver with Emelia Symington Fedy, which has produced numerous new works including "KISMET one to one hundred" and "How to Disappear Completely" which continues to tour internationally. She frequently collaborates with some of the city's most celebrated companies including Theatre Replacement, Théâtre la Seizième, Vancouver Opera and Electric Company Theatre. She is a graduate of Studio 58 (Acting) and the National Theatre School of Canada (Directing). She was awarded the Ray Michal Prize for an Outstanding Body of Work by a New Director, the Siminovitch Protégé prize and a Mayor's Arts Award.
The next director we will speak to is Dawn McCaugherty who started Shakespeare in the Rough in 1994 – the company's first production was Cymbeline in Riverdale Park. Shakespeare in the Ruff's production runs from Aug 12th-Aug 31st in Withrow Park.