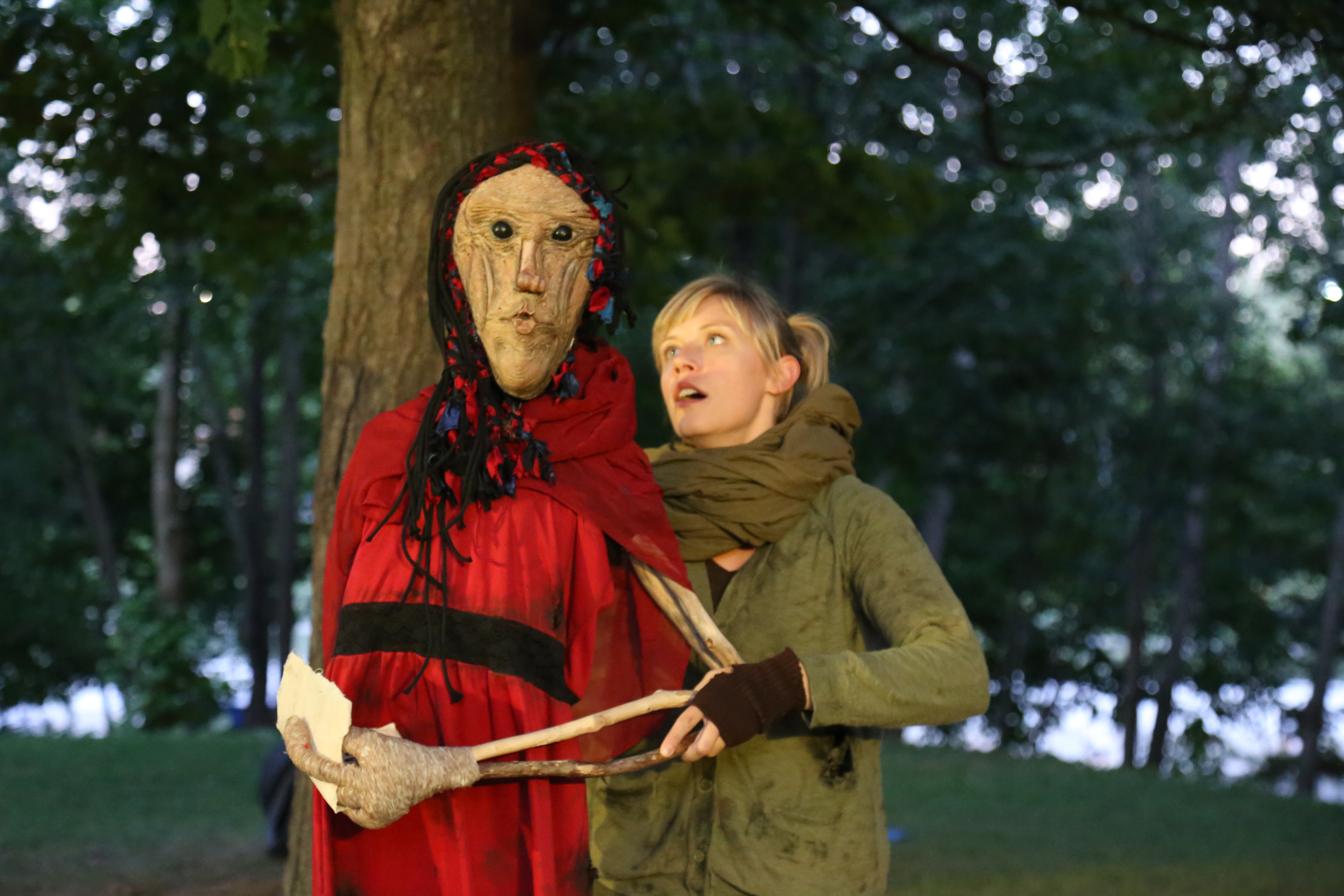 With two more weeks of performances (final show is August 30th, 2015), we are looking for more Front of House volunteers. A free show, a night under the stars, and you get to wear a Ruff! A bonus for some… Tara Koehler, currently in the cast of 'Macbeth: Walking Shadows', met us as a volunteer in 2013.
My first contact with Shakespeare in the Ruff was as a front of house volunteer. To be honest, I did it mostly so I could see a show for free! But I was immediately hooked: their production was so impressive, and the company members so genuine, smart, and lovely. They're a company that really strives to create community, and it shows.
We kept in touch, and last year they asked me to come on board as a guest director for their Young Ruffian Apprenticeship Program, as well as to assistant direct Cymbeline's Reign. These were novel experiences for me but I plunged in, learned a ton, and loved being involved. And this year they ended up inviting me to play Lady Macbeth as a puppet—again a completely novel opportunity! I've really grown as an artist through my contact with this adventurous company, and their passion is infectious. These are the kind of people you want to volunteer for!