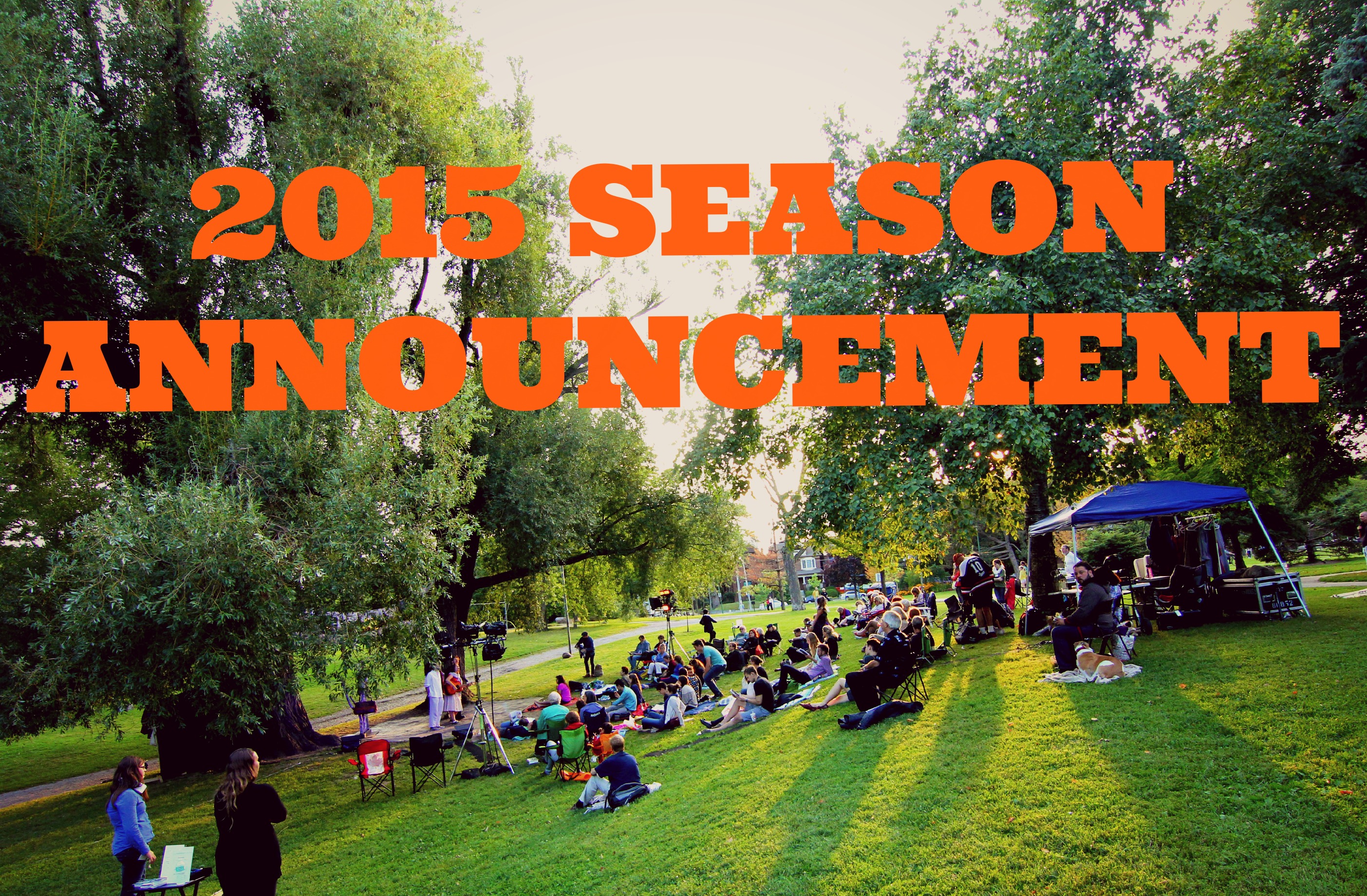 Macbeth + Puppets = MacWhat??????  
Ruff's Artistic Director, Brendan McMurtry-Howlett, explains our most adventurous production yet.
I love Macbeth. It's one of my favourite plays to read, to speak, or to perform in (I played Malcolm under the direction of Nick Hutchinson in theatre school). The visceral imagery that Shakespeare uses in his writing is unparalleled anywhere else – it's incredible. And now, this coming summer, I couldn't be more excited to be directing it with Shakespeare in the Ruff. But ironically, as an audience member, I've often had a hard time watching it. The play asks us to watch the fall of a tyrannical, blood-thirsty, Evil-with-a-capital-E madman. I'm often unsure if I'm meant to enjoy the blood bath as I would in a horror flick or be disgusted by the tyrant's inhumanity. In either case the result is that I disassociate with Macbeth's character, and lose the point of the play. So what are we going to do differently? ENTER THE PUPPETS!
My first introduction to puppetry was 8 years ago, by a great man named Zach Fraser who directed me in a show about WWII called "…and stockings for the ladies" by the ever inventive RustWerk Company. One component of the show featured three puppets speaking to their survival of the concentration camps. Yes, I was thinking the same thing: puppets + concentration camp = this is not going to go well. But their moving monologues were what the audience connected with most. Something about the simplicity, fragility, and naivety inherent in those puppets made them immediately sympathetic. A puppet, unlike a human actor, is clinging to life every moment they are on stage. The audience is directly responsible for that puppet's existence – it's their imagination that allows the puppet to live, and a unique bond is formed between them. Kind of like watching your child take its first steps. 
It's this aspect of puppetry that I want to explore with the story of Macbeth. I'm interested in a figuratively and literally fragile Macbeth built of wood and paper. A man, filled with naivety, exposing his doubts and fears to an audience who is responsible for giving him life. I would be more willing to go on a journey with Macbeth if I could see both his emotional and corporal fragility through everything he does. That's exactly what we get with puppets. 
And I haven't even mentioned all of the supernatural stuff in the play that's way more fun in the world of puppetry. Puppets aren't bound by the laws of physics, and so can do all sorts of inhuman things. Witch puppets?! Are you kidding me?!
The real challenge is going to be bringing together the worlds of puppetry and Shakespearean text. Luckily we got to spend a week developing ideas thanks to funding from the Ontario Arts Council. We already have some exciting things up our puppet sleeves and we've embarked on a rather drastic adapting process, letting the aesthetic choice of working with puppetry guide our approach to the text. 
And the secret weapon that I'm most excited about: I've brought on Zach Fraser, the man who taught me everything I know about puppetry, to build our puppets and work with us as a puppet choreographer throughout rehearsals. 
And now, a word from the man himself:
Ok. Confession.  I don't always understand Shakespeare!
His words can be poetic & powerful, but at times, I get over-whelmed by the language. Through the years, I've seen many Shakespeare-in-the-Park productions. In Toronto… In Montreal… In Halifax… Each has its own charm. But I often leave the performance feeling like I don't understand the story as well as I should.
This summer, with Shakespeare in the Ruff, we intend to create a truly accessible, visceral production that touches the soul and transports the spirit…
…using puppets.
I don't believe I've ever seen a production of Shakespeare as unique in its vision as that which we are venturing to create this summer in Withrow Park. Shakespeare's language can be exquisite. The plight of puppets can be absurd, splendid, and heart-wrenching. Puppets are the masters of high comedy & deepest drama, so partnering them up with Shakespeare makes perfect sense to us.
There's a reason why most theatre companies avoid puppetry: they add a LOT of extra work to a production. But there's also a reason why some of us keep getting drawn back to puppets; because they are spellbinding, seductive, magical, and they have the power to win our hearts instantaneously! They appear to be naïve, but their power is great.
Ruff is an ambitious, motivated, slick young company of talented & bold artists. I applaud the company for their willingness to respect, revere, and yet reinvent Shakespeare's plays. It's an honour to join forces with these Ruffians this summer.
Zach Fraser