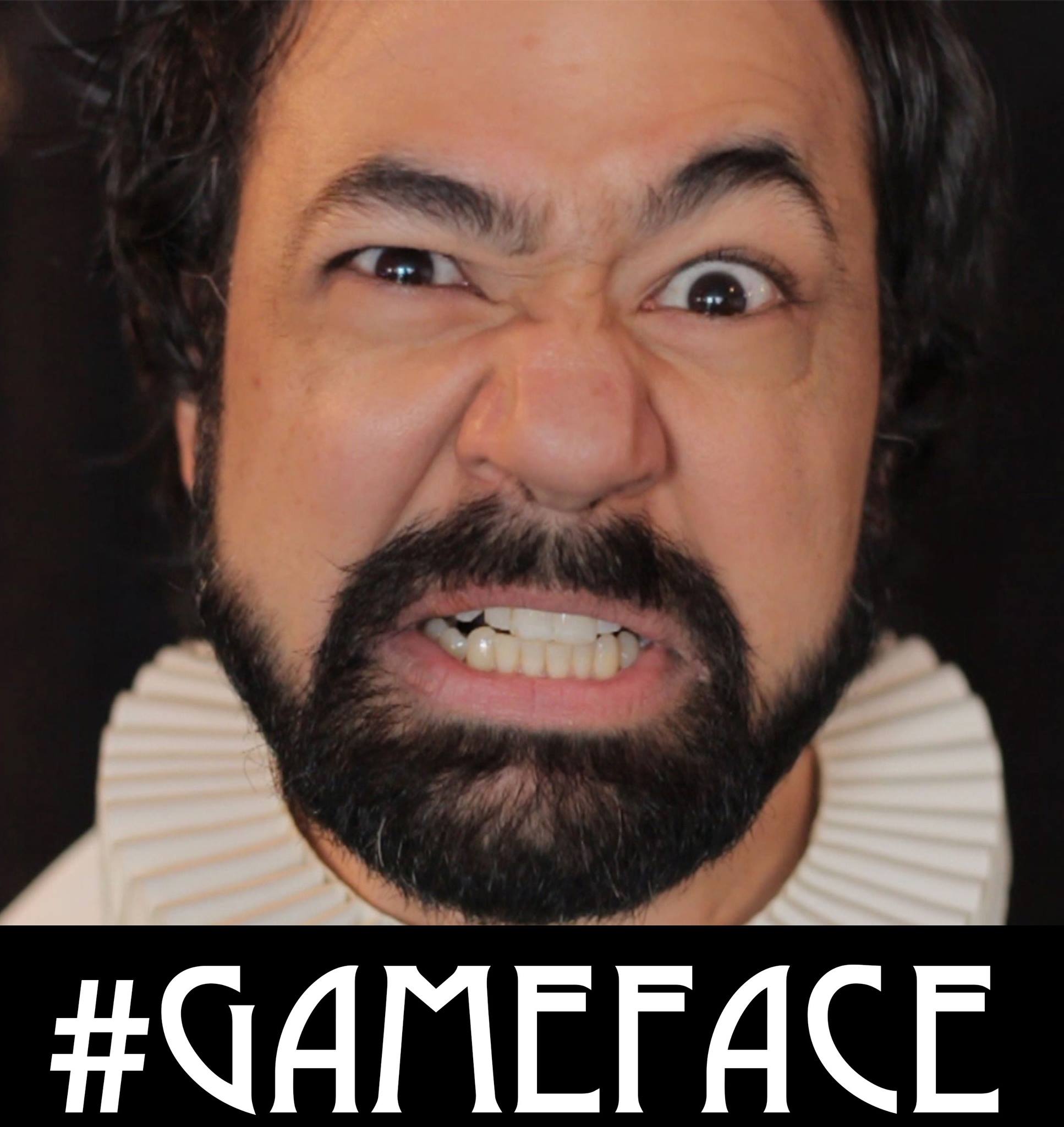 AJ Richardson, Ruff's resident dramaturge extraordinaire, actor and notorious beer-guzzler participated in an event last weekend that brought together two of his favourite things: brew and the Bard. Competitors from six local Shakespeare companies (who knew there were so many?) came together to see who could best cold-read the First Folio (the first edition of many of Shakespeare's plays published in a single volume, in 1623). Whenever an error was made, beer was consumed. Even without a line flub, beer was consumed. It was a fierce competition, and with Ruff as the 2013 reigning champions, the pressure was on…
In conjunction with many other worldwide Shakespeare events (celebrating his 450th birthday last week), The Shakesbeers Showdown of 2014 in support of Spur-of-the-Moment Shakespeare Collective's Julius Caesar Project was a collision of Indie Shakespeare All-Stars at the Mây (876 Dundas West), who kindly donated the competitors' beers with special guest Jessica Speziale providing rock music between rounds!
Spur-of-the-Moment, #Gamefaced by Luisa Zhu and Clare Blackwood, was the only team to be comprised entirely of women – perhaps this is a taste of things to come with their production of Julius Caesar later this summer. Last year's runner-up, Scott Moyle of Urban Bard, brought a secret weapon in the form of new teammate Mel Hrymak. Humber River Shakespeare sent out Sara Moyle and the very sportsmanlike Steve Coombes. Shakey-Shake & Friends were represented by Shakey-Shake himself and his friend Len (handled by Tom McGee and former Guerrilla Ruffian Shakespeare Squad Captain Kyle Shields, respectively). Shakespeare Bash'd's James Wallis and Julia Nish-Lapidus did their best to lure my teammate, Jesse Griffiths, when it was revealed that I left the ruffs (our uniform) at home. Luckily, thanks to a special delivery, they showed up in the nick of time and we were ruffed! But after Jesse was eliminated in a precarious first round match up which saw the other two readers advance, the pressure of bringing back the back bacon fell squarely on my shoulders. I was back, of course, to defend my title as last year's champion.
After being defeated fair and square in the first round by Spur-of-the-Moment's Luisa Zhu, I magically found myself competing in the second round!?!  In a rematch of last year's finale, Scott Moyle and I were both whistled for mistakes twice by the ump, Susan Bond.  I, ever the sportsman, actually took three drinks after calling myself out on an otherwise grey-shaded reading. Urban Bard, of course, only deals in black and whites, and it was Scott who advanced to the final round only to be defeated fair and square by Luisa Zhu as well.  I was beaten by the winner. (I was beaten by the dude I beat before and was thereafter beaten by the winner.)  I joked with them that Spur-of-the-Moment defeated me so seriously, I was going to end up in the hospital. And in a way, I will.  This fall, I'll be directing their Shakespeare-in-Hospitals Program!  So, I think I can still say I was on the winning team.